What is Salvation?
Saved is a very "church-anese" word. But it's not really, it comes from the book of Romans.
The Bible says in Romans 10:9-10 . . . "9 That if you confess with your mouth, "Jesus is Lord," and believe in your heart that God raised him from the dead, you will be saved. 10 For it is with your heart that you believe and are justified, and it is with your mouth that you confess and are saved."
So what are we "saved" from? That is a very important question. One that Jesus answered. You may have heard the famous, John 3:16 verse, "For God so loved the world that he gave his one and only Son, that whoever believes in him shall not perish but have eternal life." But if you keep reading what Jesus said, he answers the question, what are we saved from?
Verses 17 and 18 say this: 17 For God did not send his Son into the world to condemn the world, but to save the world through him. 18 Whoever believes in him is not condemned, but whoever does not believe stands condemned already because he has not believed in the name of God's one and only Son.
Without believing in Jesus as the LORD of our lives, we are dead, condemned already. All that condemnation, a result of our sin, will get us is a life forever apart from Christ, that is hell. So yeah, we need to be rescued, we need to be saved.
But God is not in the sole business of debt relief, He's also in the business of lottery winning. God wants to wipe away your debt that sin has earned for you which results in condemnation; but God also wants to richly bless you with a relationship with Him. Jesus said in John 10:10, "The thief comes only to steal and kill and destroy; I have come that they may have life, and have it to the full."
The question that you have to ask yourself is, have you accepted (believed in) Christ as the LORD of your life? Have you surrendered to His grace? Are you saved?
Accepting Jesus is the last step to a death of condemnation and guilt and the first step towards new life in the richness and freedom of Christ.
What is Baptism?
After you've been saved, you should be baptized. Baptism is actually pretty simple, and pretty cool.
Romans 6:3-4 says, "3 Or don't you know that all of us who were baptized into Christ Jesus were baptized into his death? 4 We were therefore buried with him through baptism into death in order that, just as Christ was raised from the dead through the glory of the Father, we too may live a new life."
Baptism is just a symbol of who we are in Christ. It is the biblical way we publicly identify with Christ. That's it.
Baptism IS NOT necessary to be saved. When a thief died on the cross next to Jesus he came to faith in Christ and Jesus said he would be in Heaven. So no, you don't have to be baptized to go to heaven. It is actually the other way around, you should be saved to be baptized (Acts 8).
The reason we dunk believers at Exponential Church is because when you're baptized you are showing the world that you have been buried with Christ (buried in the water) and just as Christ came back from the dead to walk in a new life, we will too (which coming out of the water symbolizes).
Baptism IS NOT a mark of spiritual immaturity. You may have been saved for a long time. You can still be baptized. You may have just recently been saved, you can still be baptized, and you should. The simple truth is, Jesus commanded that his followers be baptized (Matthew 28:18-20). So that's that. Baptism is not for the spiritually immature or mature, it is for the believer in Christ, the saved. That's it.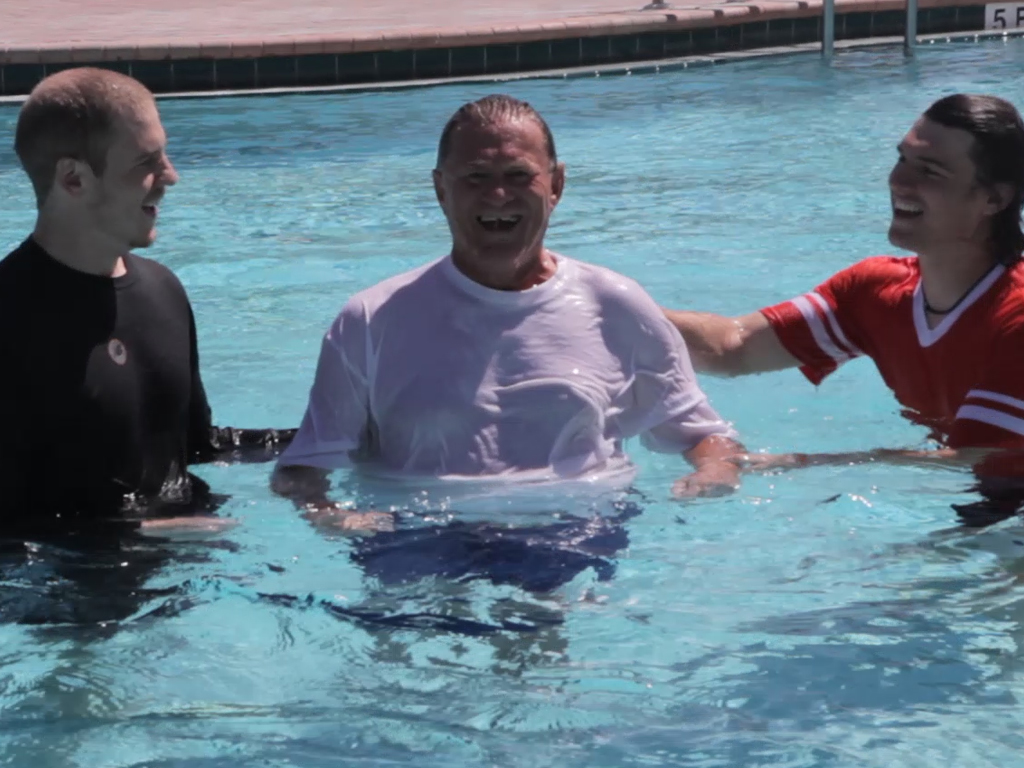 Serving
If you really want to grow in your faith then you need to serve other people, starting at your church.
Philemon 1:6 says, " I pray that you may be active in sharing your faith, so that you will have a full understanding of every good thing we have in Christ."
Galatians 6:10 says, "Therefore, as we have opportunity, let us do good to all people, especially to those who belong to the family of believers."
Put these verses together and what you get is that we need to actively share our faith and serve other people. The more we give of ourselves to serving Jesus by serving others the closer we will grow with God. So serve others.
At Exponential Church we want our Exponents to serve here at church and in our community.
Volunteer at Church
Start getting involved and see your relationship with God and others grow. Join one of our ministry teams.
Hospitality team
Set up the hospitality area and signs, be a greeter, or help clean up the hospitality area
Mobility Team
Come early to help set up church and stay late to help pack everything up
Worship Team
Use your musical talents, run the sound board, or run the slides for the service
Xcell Groups Team
Be a small group leader
Xkids Team
Check in children, monitor kids before service, emcee the Xkids service, run the media for the Xkids service, lead an Xkids small group, care for babies, or lead the Xkids Jr. service
Ready to take the next step in volunteering? Contact us or fill out a communication card at church and drop it in the Xbox.
Giving
Yeah, I'm talking about money.
But it's important. Money was one of the most discussed topics by Jesus. Why? Because if there is anything that we let get in the way in our relationships with God and with others, it is money.
If God truly comes first in our lives then He should in our finances. It really is simple. Where we give of our time and our money indicates what we give priority in our lives. If you don't want to become attached to your money then detach yourself from it, give it away.
Malachi 3:10 and 2 Corinthians 9:6-8 teach that we should give to God and to others and that we should give generously. When we do, God promises to take care of our needs, not only that, but we are allowed to test Him in this one and only respect.
So practice generosity, grow in your faith, and give.